Graco Fire-Ball pumps are ideal for oil and grease dispense and transfer in a range of applications.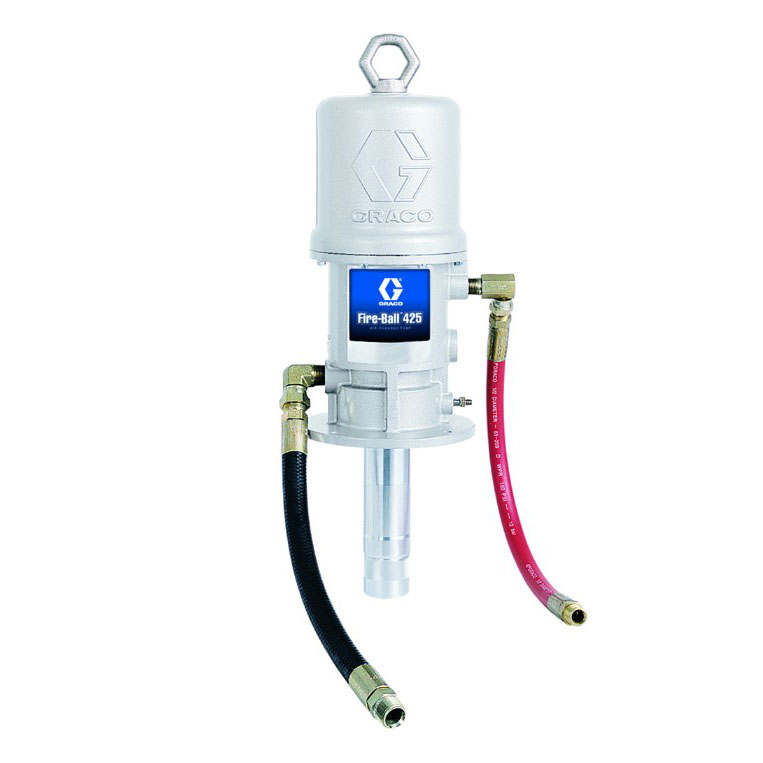 Graco Fire-Ball pumps are recognised throughout the industry for their highly reliable design and construction.
Graco pumps are built to last. With so many innovative maintenance-saving features, Graco pumps reduce downtime and save you money. No matter what fluid you're pumping Graco has a quality solution for your low, medium or high volume application.
Fire-ball 225 Piston Pumps

Graco Fire-ball 225 Piston Pumps

VIEW RANGE

Fire-ball 300 Piston Pumps

Graco Fireball 300 Piston Pumps

VIEW RANGE

Fire-ball 425 Piston Pumps

Graco Fire-ball 425 Piston Pumps

VIEW RANGE
If you're not quite sure which pump to choose for your application, then call us for friendly advice on 01457866926, or Email us on pumps@fes-ltd.co.uk