Move printing ink, lubricants, paint and more with ease.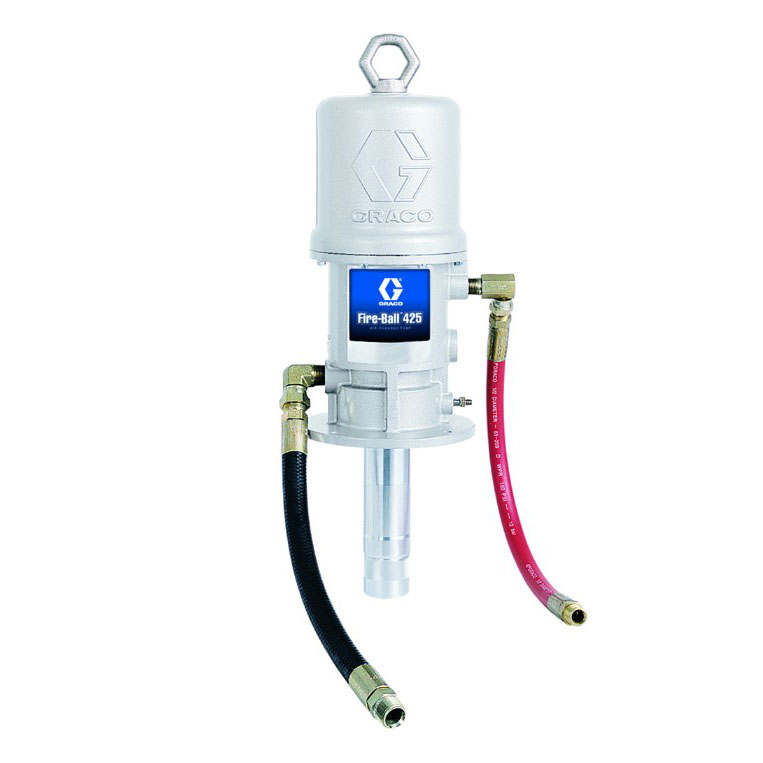 Graco hydraulic piston pumps for ink, lubricants, paint and more. Factory and outdoor models. Find the right pump for your specific need.
There is a Graco pump to suit your pumping requirement. Take a look at the range of Fire-ball (oil or grease), Monark (Spraying finishing materials), Fast-ball (oils or ATF), Fast-Flo (low viscosity fluids), T1/T2 Transfer pumps spray low / medium viscosity), NXT Dura-Flo (Oil) and Bulldog (large grumpy looking mammals of the canine variety).
If you're not quite sure which pump to choose for your application, then call us for friendly advice on 01457866926, or Email us on pumps@fes-ltd.co.uk