Graco Husky 2150E No Motor
2 inch Electric Positive Displacement Pump
Electric Diaphragm Pump Without motor – simply attach it to your own motor.
The Husky 2150e has a 2" (50.8 mm) connection and is available in Stainless Steel.
The Husky 2150e combines the benefits of a traditional air operated diaphragm pump ( self-priming, stalling under pressure and increased diaphragm life) with the benefits of an electric pump like energy cost savings, reduced pulsation and increased pump control.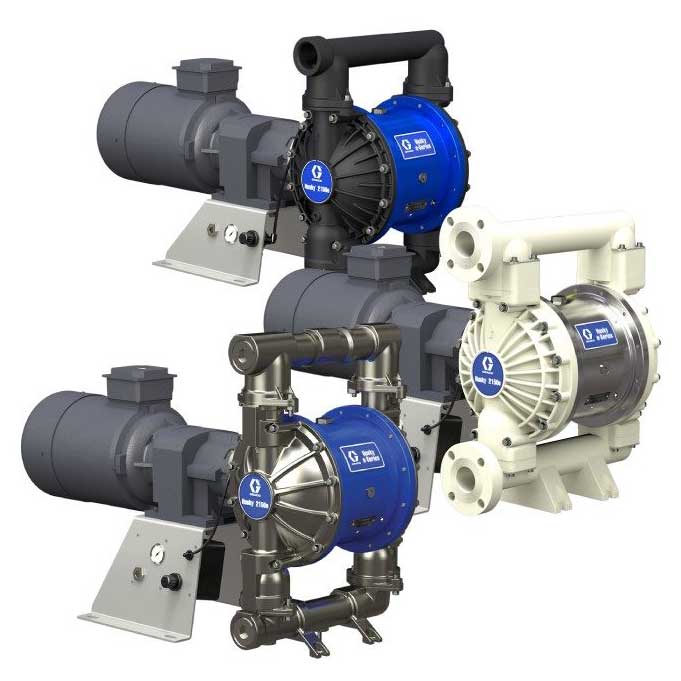 Up to 80% more efficient than an air operated diaphragm pump

The first electric diaphragm pump on the market that will stall under pressure

Reduce pulsation without the addition of pulsation dampeners

Mobile cart options available for easy and quick movement

Can run dry

Self-priming (no need to fill the pump to operate)

Available in 3 gearbox options: 130, 215 & 330 L/min
Showing 1–9 of 114 results
Showing 1–9 of 114 results
If you're not quite sure which pump to choose for your application, then call us for friendly advice on 01457866926, or Email us on pumps@fes-ltd.co.uk