Graco Husky 515 AODD 1/2" Pumps
The Husky 515 has a ½ inch (12.7 mm) connection and is available in polypropylene, acetal and PVDF.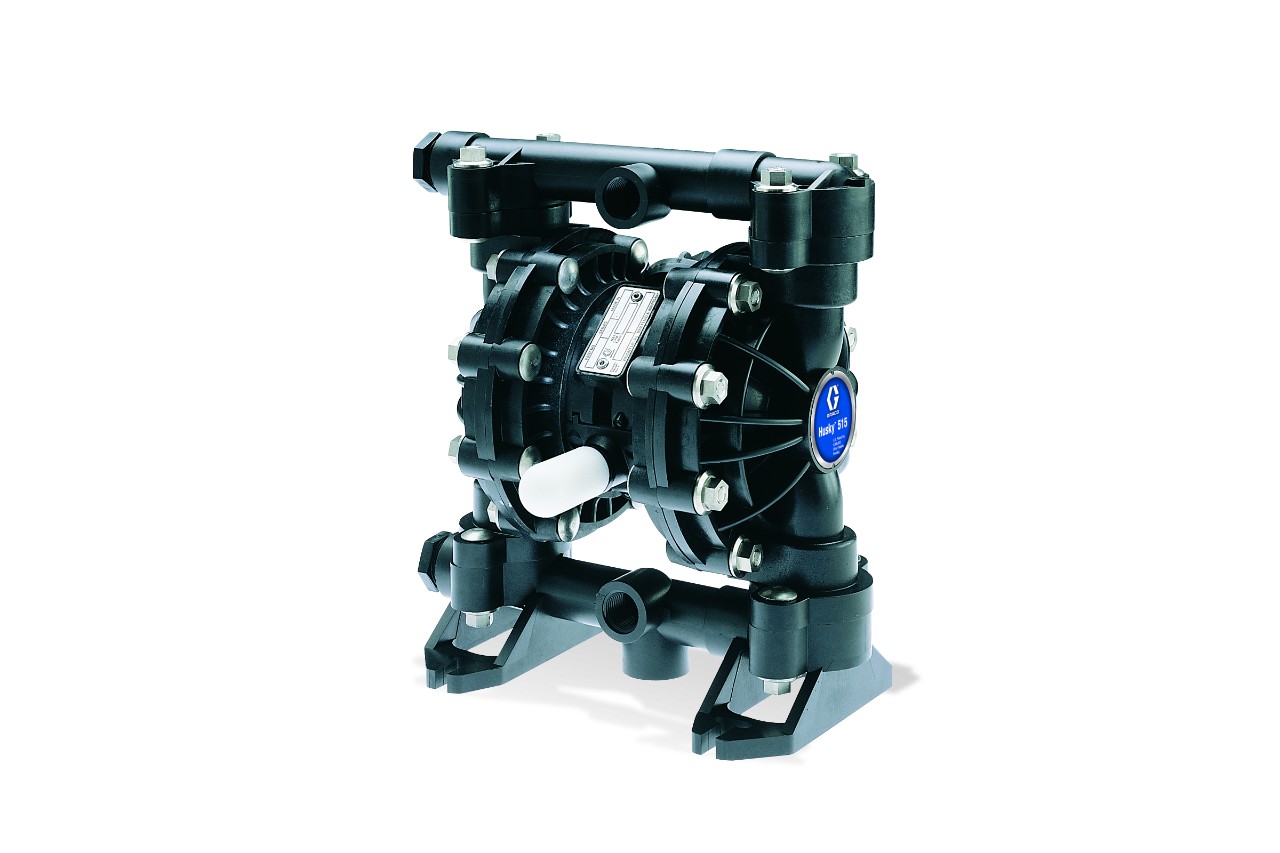 The Husky 515 air-operated double diaphragm pump features a stall-free low pulsation air valve which provides a smooth and rapid changeover. The bolt through fluid cover design eliminates leaks and makes the Husky safer with higher reliability. 
Benefits of the Husky 515 double diaphragm pump
Centre and end porting options.

No mechanical seals to cause fluid leaks or failures

Runs quietly at less than 85 dBa with easy-to-use remote muffler capability for even lower noise levels

Easy-to-service air valve and ball checks

Operates on as little as 20 psi (1.4 bar, 0.14 MPa)

Split manifold option to pump multiple fluids without mixing
Showing 1–9 of 124 results
Showing 1–9 of 124 results
If you're not quite sure which pump to choose for your application, then call us for friendly advice on 01457866926, or Email us on pumps@fes-ltd.co.uk