Graco Husky Saniforce AODD Pumps
Graco Saniforce High Sanitation Air Operated Double Diaphragm pumps are designed to meet stringent sanitation requirements. Mounted on a floor stand and equipped with a leak detector,  Graco Saniforce High Sanitation Diaphragm pumps can be rotated 360 degrees to drain any excess material. Ideal for applications such as personal care, cosmetics, and high care food transfer.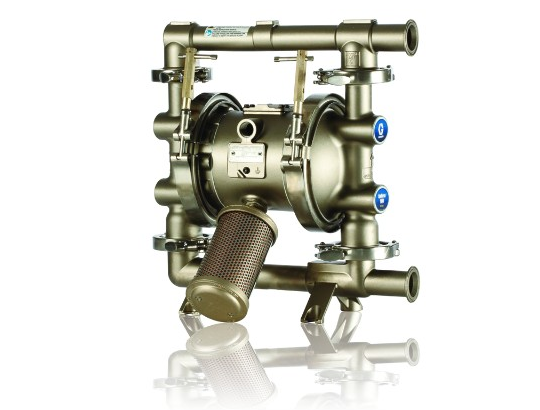 Graco Saniforce 
HIGH SANITATION, FDA APPROVED
Fewer crevices for harbouring bacteria with the single piece manifold and overmoulded diaphragms for increased sanitation and easier cleaning.

Pump rotates 360 degrees for quick draining and easy servicing.

Features Graco's lube free, non-sticking air valve with external serviceability for quick, inexpensive repairs.

Tri-clamp connections allow accelerated cleaning and minimal downtime.
Graco Saniforce Drum Unloaders

Graco Drum Unloaders

VIEW RANGE

Graco Sanispray HP - Sanitiser Disinfectant Sprayer

Graco Sanitiser Disinfectant Sprayer Graco Sanispray HP - Sanitiser Disinfectant Sprayer range. Use Sanispray HP for

VIEW RANGE
If you're not quite sure which pump to choose for your application, then call us for friendly advice on 01457866926, or Email us on pumps@fes-ltd.co.uk